Sales Representative
ABI is an innovative polymer manufacturing company that is a global supplier to the Paint and Coatings Industry. We are a fast-growing company in the US with excellent brand recognition. We manufacture environmentally friendly polymers that are used to make finishes/coatings for a variety of substrates such as wood, concrete, metal, paper and natural and synthetic leather ABI offers a competitive salary , bonus and a benefit package including 401K, health, dental, vision and life insurance.
Published February 25, 2014

Job Description
Alberdingk Boley Inc. (ABI) is expanding their sales force and seeking a Sales Representative for South East US territory. The position is responsible for managing and servicing existing accounts, identifying and obtaining new business. This individual will provide technical support to customers regarding the application of Alberdingk Products and Services primarily through individual knowledge and by working with our technical staff.


Specific responsibilities include
:
• Achieving or exceeding specific sales dollar and volume gross profit goals
• Utilize BCM, MS Access database and ERP data system to manage accounts
• Ability to manage competitive situations effectively
• Extensive knowledge and skill in overall sales process, preparing for customer calls, anticipating customer needs and working through customer issues
• Ability to identify potential growth opportunities within existing accounts and territory
• Develop realistic and accurate regional sales budgets as well as forecast of customers demands
• Must be able to communicate efficiently with customers about pricing, past due accounts and inventory levels
• Access information about market activity and identify prospective accounts in your territory using multiple sources. Make cold calls and prospective calls to achieve future sales objectives
• Work collaboratively with Technical Services, Purchasing, Sourcing and Logistics to ensure Alberdingk meets their customer needs.
Desired Skills and Expertise
• B.S. degree in Chemistry required, M.S. degree in Chemistry a plus
• Prefer technical formulation experience
• 5 or more years of paint and coatings sales experience including a track record of previous sales success
• High level of self-motivation, self-direction and self-discipline
• Excellent written and verbal communication and strong interpersonal skills
• Willingness to travel overnight 80% of the work week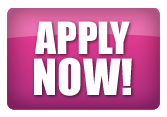 blog comments powered by

Disqus