Field Technical Service Rep II - Automotive Coatings
POSITION DESCRIPTION:

Supports the sales of BASF products and services at the site by monitoring the use of products in customer's applications, responding to customer requirements, and enforcing product quality/performance specifications. Supports new product/application development and launches.Demonstrates the technical and professional expertise to enhance BASF's reputation with the customer. Monitors and controls key performance indicators within product service environments to drive problem resolution and product improvement initiatives that are critical to customer performance expectations.


MAJOR RESPONSIBILITIES:

• Supports sales forecasting, inventory management and expense budgeting.

• Work closely within customer coatings operations to ensure that customer needs and product requirements are being met.

• Complies to the Assembly Plant Service Process in the customer's plant.

• Maintains a productive and profitable customer relationship.

• Works with the technical service team to develop long-term communication, product and service strategies.

• Communicate management of change (MOC) activities within the customer environment that impacts the successful use and marketability of BASF products.

• Contribute to the customer's Product Design Reviews to achieve product introduction goals.

• Interface with other BASF groups for issues regarding customer technical service.

• Support complaint investigation, analysis, and problem resolution organization through LWR(Lab Work Requests) and NCM(Non Conformance).

• Participate in the site Technical Service Team EHS Safety Program.

• Identify and communicate the customer needs to the internal organization.

• Support and participate in launch activities.

*Preferred Internal Candidate Identified*


REQUIREMENTS: - BASF recognizes institutions of Higher Education which are accredited by the Council for Higher Education Accreditation or equivalent

MINIMUM QUALIFICATIONS:

• Bachelor's Degree in marketing/business or technical/scientific fields is required.

• Knowledge of coatings, coatings application, and performance requirements preferred.

• Must possess good interpersonal skills, mechanical aptitude, and basic computer skills.

• Must have knowledge of 6-Sigma/SPC programs.

• 6 years work experience required with background in technical/sales/marketing/product engineering/ and/or product launch preferred.

• Experience in a Product Development Group that included customer interaction preferred.

• Participation on a team giving input to product development and/or launch preferred.

• Experience supporting presentations about products for customer acceptance preferred.

• Experience resolving key product performance issues at customer's facility preferred.


TECHNICAL COMPETENCIES:

• Quality Standards and Document Control- Knowledge of Quality Systems standards

• Sales forecasting and planning- Basic levels of understanding include knowing the impact of the forecast on the business and operational planning cycles

• Six Sigma / SPC - Knowledge of the Lean Sigma improvement methodology and concepts.

• Familiarity with the end-use application, how a customer would handle, process, or formulate with BASF products.

• Complaint resolution processes- Knowledge, understanding and use of BASF complaint resolution processes (i.e. NCM, LWR, etc.).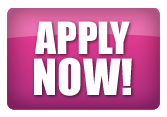 blog comments powered by

Disqus