Distribution Strategy Specialist - Automotive Refinish
BASF is the world's leading chemical company: The Chemical Company. Its portfolio ranges from chemicals, plastics, performance products and crop protection products to oil and gas. We combine economic success with environmental protection and social responsibility. Through science and innovation, we enable our customers in nearly every industry to meet the current and future needs of society.
Job Description
Distribution Strategy Specialist is accountable to deliver profitable organic growth for the Automotive Refinish business through the management of North American distributors and distributor programs and processes. The position is accountable to develop and lead the organization to execute a comprehensive distribution strategy that will create the channels to market necessary for sustainable business success.

Reporting to the Manager of Strategic Accounts this regional role provides an opportunity to make a significant difference to the success of an organization. The position is accountable for developing short and long-term strategy and growth plans for distribution across the North America region. The position is responsible for leading cross functional teams to develop and execute programs and processes to develop and grow the Automotive Refinish North America distribution network. The role requires a high degree of commercial and business acumen necessitating working across multiple hierarchies both inside BASF, including global strategic marketing and controlling functions, and with our distribution partners. The successful candidate must be an independent self-starter with strong analytical skills and long-term strategic thinking. Demonstrated experience in sales and distribution management in Automotive or Automotive aftermarket paint markets is critical to realizing success.
Desired Skills and Expertise
REQUIREMENTS: - BASF recognizes institutions of Higher Education which are accredited by the Council for Higher Education Accreditation or equivalent

• Bachelor's degree in a business, sales or supply chain disciplines required, Master's degree preferred
• Minimum 10 years of experience with distribution or working with distributors in some capacity
• Minimum 5 years commercial or business experience required
• Minimum 5 years automotive or automotive after-market paint experience required
• Demonstrated ability to lead cross-functional project teams
• Demonstrated ability to influence multiple levels both internally (sales, marketing, controlling, supply chain and manufacturing both across NA and globally) and externally
• Highly developed strategic thinking 2-3 years out and experience implementing strategic recommendations
• Demonstrated analytical skills
• Strong Business and Financial Acumen
• The ability to travel extensively (up to 50%)

Learn more about BASF in Southeastern Michigan:
https://www.youtube.com/watch?v=l_6UQ7bWxag&list=PL0784B53A12D98272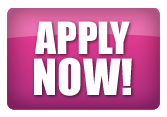 blog comments powered by

Disqus